Moments of Year 2012
A Great Day to all my Beloved Family Members, Trusted Friends & Blog Readers!
Another blessed year has passed and Year 2012 has been a really interesting one for me. Earlier this year, I wrote a blog post with my year 2012 goals which you can read here.
In Year 2012, I'm proud to achieve the following milestones:
1) Dream Car
It has always been a childhood dream to own a convertible car before age 30. Finally, this year I've the opportunity to do so. I've ordered a BMW 3-series convertible until I glance upon this Audi A5 Coupe. Changed my mind with the unpractical convertible and got this A5 Coupe instead. Getting this A5 Coupe before Age 30 is indeed a Dream Come True!
2) Dream Stage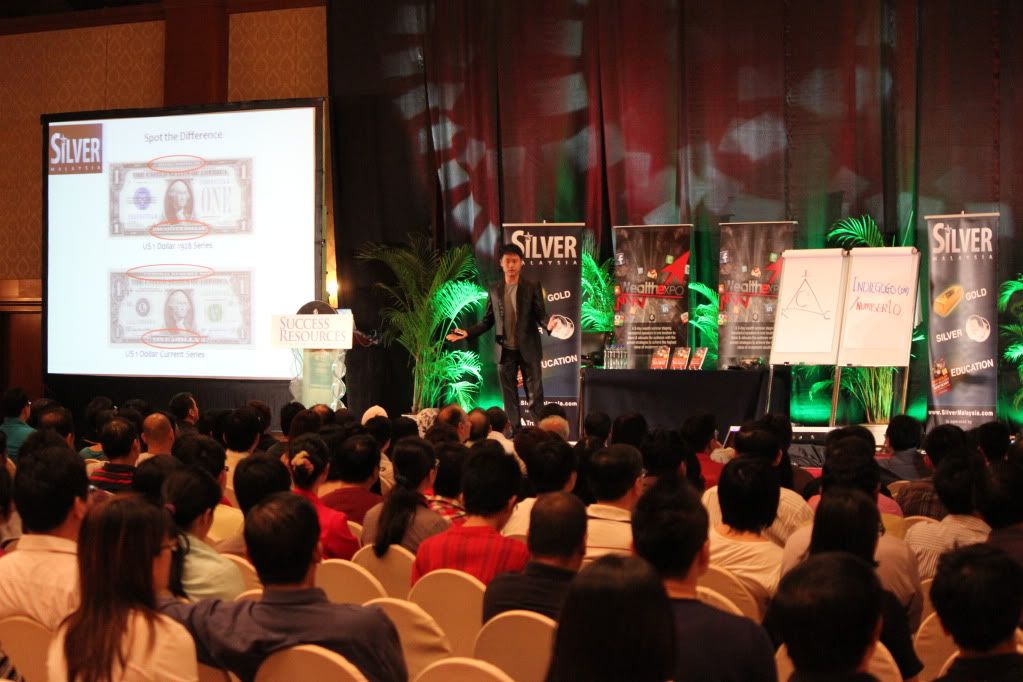 I've always been a firm believer of reading good books & attending the right seminars. Since my uni days, I've been attending seminars by Success Resources and it had been a dream to one day be among the speakers that inspires and changes lives. I've had the privilege to be invited as a guest speaker for Wealth Expo 2012 and the experience was truly amazing! Thank you Success Resources! 🙂
3) Financial Youth Intelligence
This year, we are proud to inspire more lives through financial intelligence. The following are some of the kick-ass programs that have expanded to a bootcamp that inspires hundreds at one go!

Awaken The Gladiator Within Bootcamp – When we organized the very first bootcamp, we had only 20+ participants. This year, we organize the first bootcamp for 200+ participants!

Capital Gains Game Workshop – This investment based financial workshop has been organized in classroom based over the years in Singapore. This year, we brought it to Malaysia to organize a national competition involving 5 universities and 500+ participants! The experience was overwhelming!
4) Awesome Holidays
Since age 20, I've made it a point to visit a different country every single year to expand your horizon. These are some of the holidays we had this year.

Bangkok

Shenzhen

Sydney
5) Brand New Offices
This is the office Candice & I started with in year 2010 in Damansara Intan.
We have since expanded into 2 main companies with Candice heading Capital Asia Group (Malaysia) and me heading True North Asia.
6) Media Appearances
It's always great to be spreading the message via media. Thankfully, we still have not paid for any advertising fees in the media. All media appearances are FREE!
Inspire.FM
NTV 7
TV3
You can view most of the media appearances at http://www.jonathan-quek.com/?cat=329
7) Survive the Apocalypse of Year 2012
Year! We survived 21st December 2012! This year I'm truly blessed to spend lots of time with amazing family & friends!
My Lovely Family
This is the initial team who have started True North Asia.
My team at True North Asia.
My Crazy Friends who forced me to wear V-Neck Pink T-Shirt on my Birthday.
In this post, I would like to take this opportunity to thank some of the people who have made Year 2012 an amazing one.
I'm thankful for my wonderful parents who have been supportive of everything that I do.
I'm thankful for my beloved girlfriend who also happen to be my business partner who have been tolerating with all my bad habits.
I'm thankful to my leaders & mentors for all the guidance & prudent advice to mould me to who I am today.
I'm thankful for all my friends who have been sincere and real.
I'm thankful to all my business partners who share the same vision & work hard towards our common goal.
I'm thankful for all my team members & staffs who are there through our ups & downs in the business. It has been a challenging year but I'm glad we persevered and break new grounds, yet again!
I'm thankful to all our clients for the gift of trust. I promise you that we will continue to do our best to give our best service to generate real returns from real assets.
I'm thankful to all seminar participants who have eager to learn & I hope to inspire more lives.
Thank you all for every single difference you have made in my life.
With Lots of Love,
Jonathan Quek