SPEAKER
Jonathan began his career in the financial industry in Singapore in 2007 where he was exposed to the far horizon of financial investment. Incidentally, the 2008 financial crisis exposed the vulnerability of the global financial system, prompting him into intense researching only to arrive to his discovery of the true intrinsic values of precious metals amid the economic cycle.
Following that, Jonathan left the financial industry in Singapore in 2010 to embark on a new journey of entrepreneurship in Malaysia. Since then, the inception of the online portal SilverMalaysia.com has served the objective of helping ordinary investors to fight against hyperinflation and survive in economic crisis. In 2014, SilverMalaysia.com has expanded to Hanoi with the set up of SilverVietnam.com.
Today, Jonathan has authored few books that have been rated as best sellers in Malaysia. The first masterpiece was written in 2011 with title "Why Gold? Why Silver? Why Now?" which has been translated into 3 languages (Chinese, Malay and Vietnamese). Subsequently, he wrote "Keep Investment Simple & Stupid" Series entitled "How to Invest like an Idiot & Trade like a Pro" which he co-authored with Benny Lee in 2014 and "5 Elements of Successful Investors" which he co-authored with Xeo Lye on the same year.
Embarking on a challenging new paradigm shift called Owners Circle, Jonathan is pioneering the sharing economy movement in Asia, providing opportunities to business owners to realize their true vision through fractional ownership which connects aspiring owners from all walks of life to not only contribute in developing the ecosystem of a business, but to act as a collaborative marketing voice to ensure the success of each and every venture. Through the sharing community, Jonathan is not only making business ownership more accessible to the common individual, he is shaking up the entire concept of financing and the very foundation of traditional business practices.
As a young and successful investment trainer, Jonathan is a hard-to-come-by talent in Malaysia and has been invited to speak at financial institutions, corporate organizations and education institutions in Malaysia, Singapore, Thailand, Vietnam, Cambodia and South Korea. To date, he has made appearances in National Achievers Congress (NAC), Masters of Wealth, Bank Negara & AKPK's "POWER!" Program, Gold & Precious Metals Outlook Conference 2015, University Malaya, Taylors' University, iCapital.biz Berhad Open Day 2011, Wealth Summit, InvestFair Malaysia, Wealth Expo etc.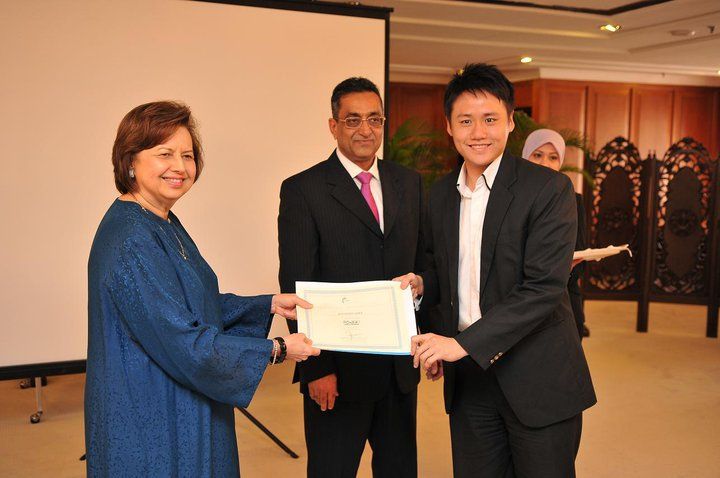 Being a highly successful individual, Jonathan has been featured and interviewed in numerous media in the ASEAN region including The Star Newspaper, New Straits Times, TV1, TV2, TV3, BFM89.9, The Edge, Smart Investor, Personal Money, Focus Malaysia and TalkVietnam.
Apart from being an investment trainer, Jonathan is a Certified Master NLP Practitioner and also member of the Malaysia Chapter of the Entrepreneurs Organization (EO).
Jonathan Quek holds a Bachelor degree in Computer Science from Coventry University (2nd Upper Honors). He is recognized as one of The 100 Most Influential Young Entrepreneurs in Malaysia, a testament to his impactful contribution to the entrepreneurial landscape.
What Robert Allen Says About Jonathan Quek?
What James MacNeil Says About Jonathan Quek?